Mosaic Workshop by Blue Jelly Moon
During this 2 hour workshop, you will create your own mosaic keepsake from a selection of templates using broken china pieces.
This is ideal for those who want to have a bit of fun no matter how creative you are. It is a brilliant introduction to mosaic before enrolling in further workshops where you can learn how to snip and shape your own china tiles and make a more detailed mosaic.
9.15am-11.15am on a variety of Thursdays and Saturdays.
Book a place for just yourself or with your family and friends by clicking this link https://www.bluejellymoon.com/workshops/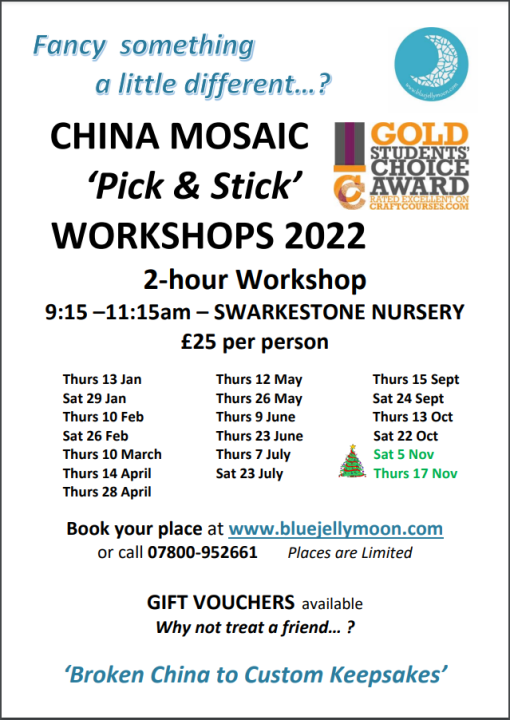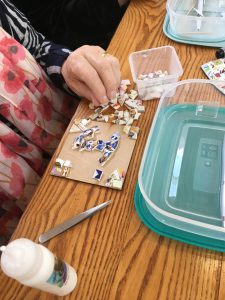 Dates: