Our Christmas Grotto opened its doors on Saturday 19th November for it's first weekend ever!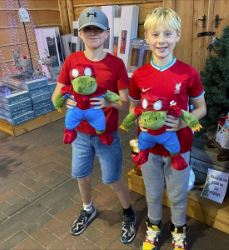 Santa, Mrs Claus, and their team of Elves enjoyed welcoming families into their world for some snowball fun in the Arctic, a cooking masterclass with Mrs C and her Magical Reindeer Food, a meet and greet with the big man himself... Santa, as well as a stop at the Elves Toyshop to choose a toy or make a bear!
We're delighted to have seen so many happy faces (little kids and big kids) at our Grotto this weekend and we're really looking forward to the rest of the festive season!