The Garden Restaurant
Welcome to The Garden Restaurant. We strive to serve wholesome food, sourced locally for you. With meats supplied by butchers Owen Taylor, sourced from local farms, and vegetables pulled from the fields in Melbourne and supplied by Martin Sharp & crew, and locally sourced, fresh free-range eggs.
Breakfast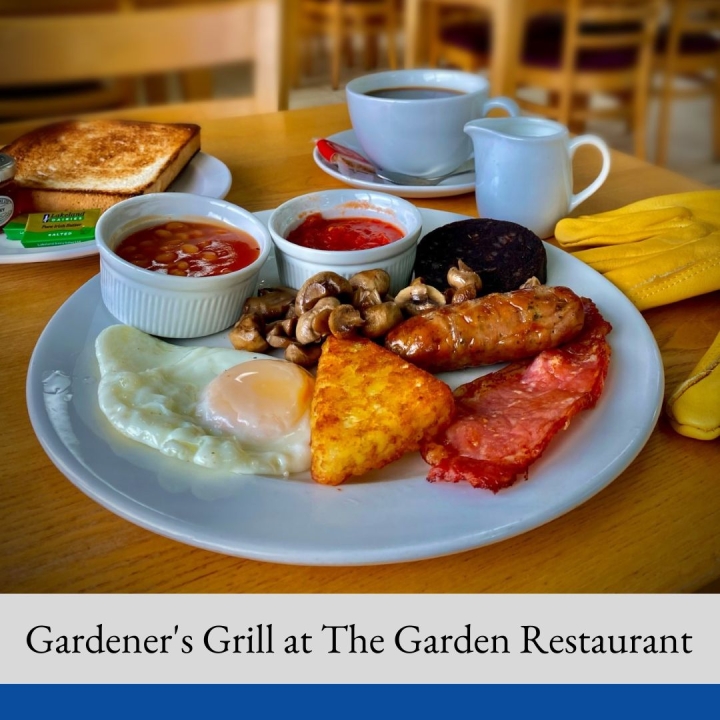 Served until 11.30am
Our famous Gardener's Grill allows you to build your own breakfast, choosing which items you would like.
Our Grill uses locally sourced meat and free-range eggs. Breakfast cobs are available if you fancy a smaller meal.
Vegetarian options are also available.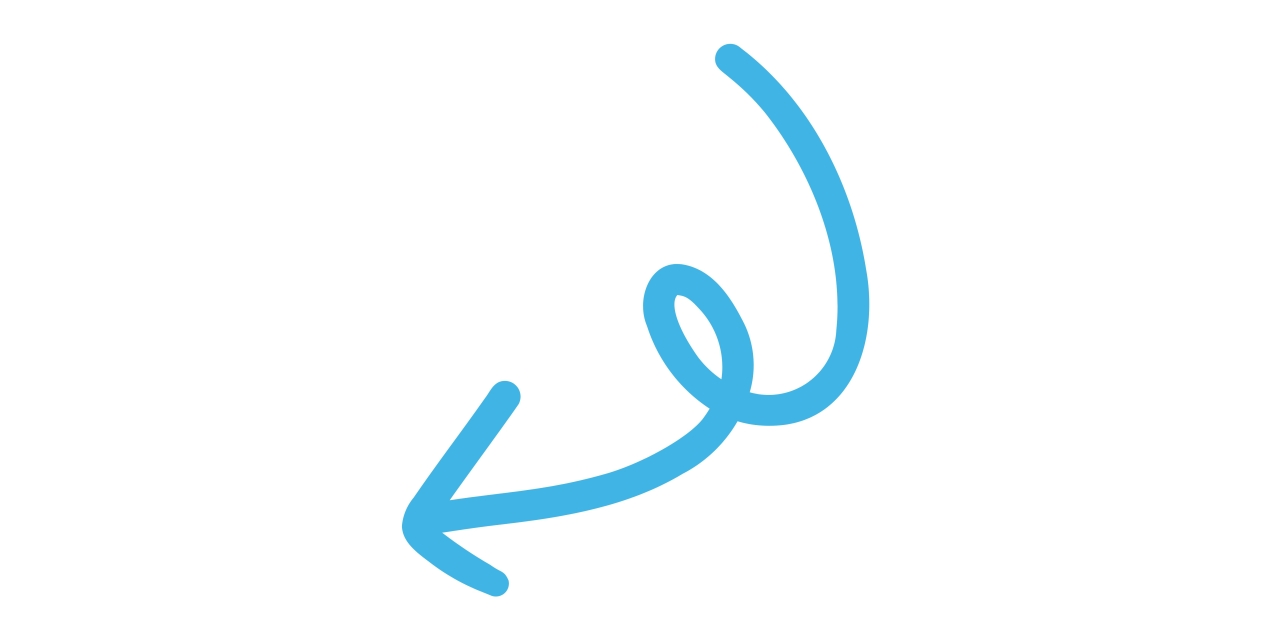 Hot Lunches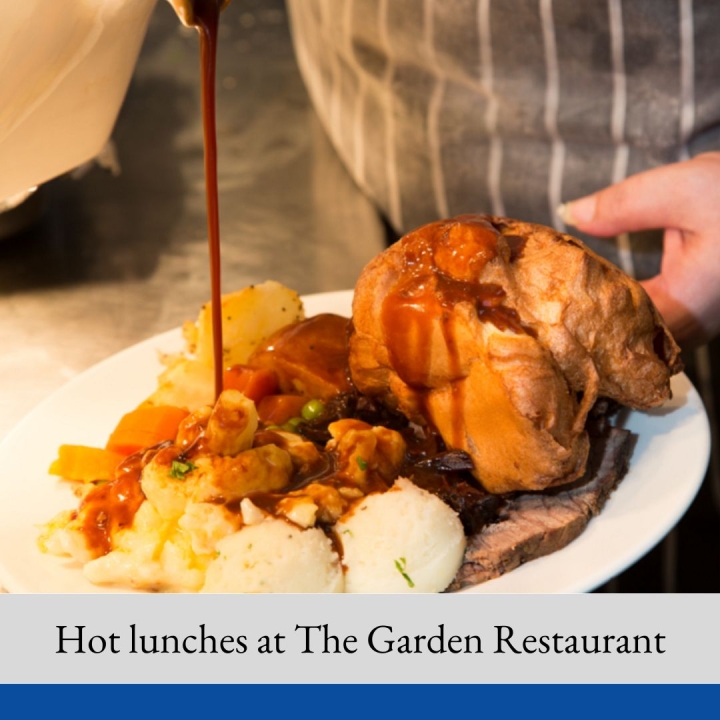 Served 12pm – 2.30pm
Our delicious carvery is available every Sunday & Thursday 12-2:30pm.
Choose from a selection of tender cooked meats served with locally grown veg and all the traditional trimmings.
Our chefs slow roast these locally sourced joints of meat overnight for the best flavours.
We cater for most dietary requirements where possible including gluten-free, please speak with a member from our team for more information.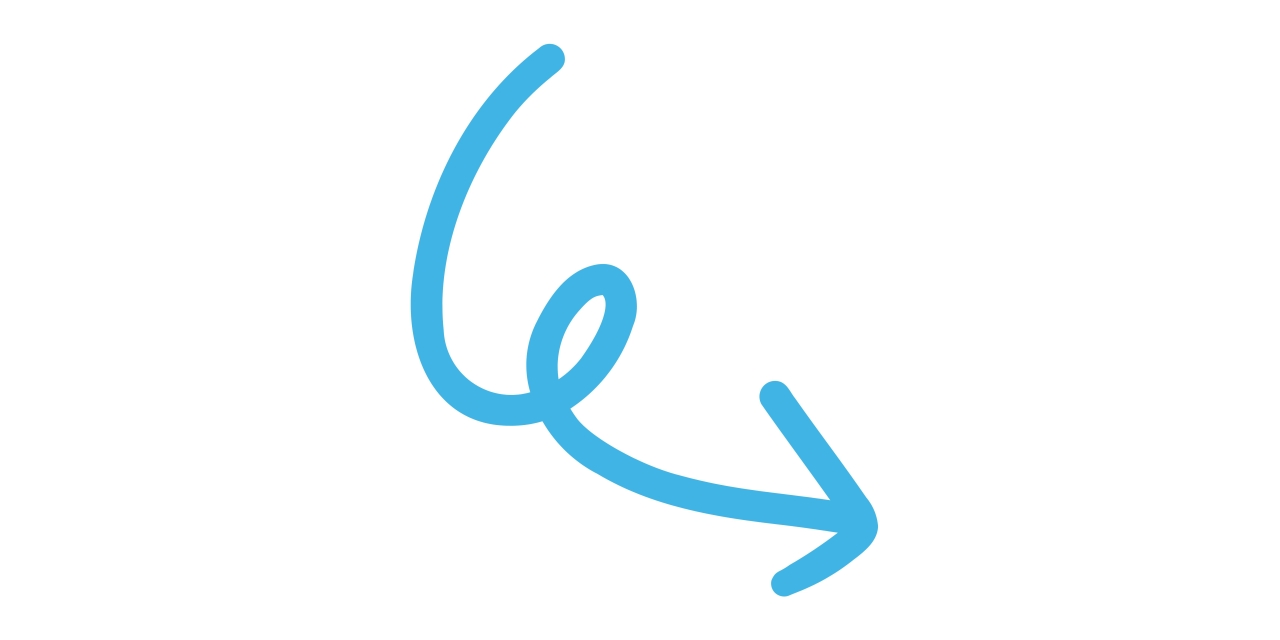 Paninis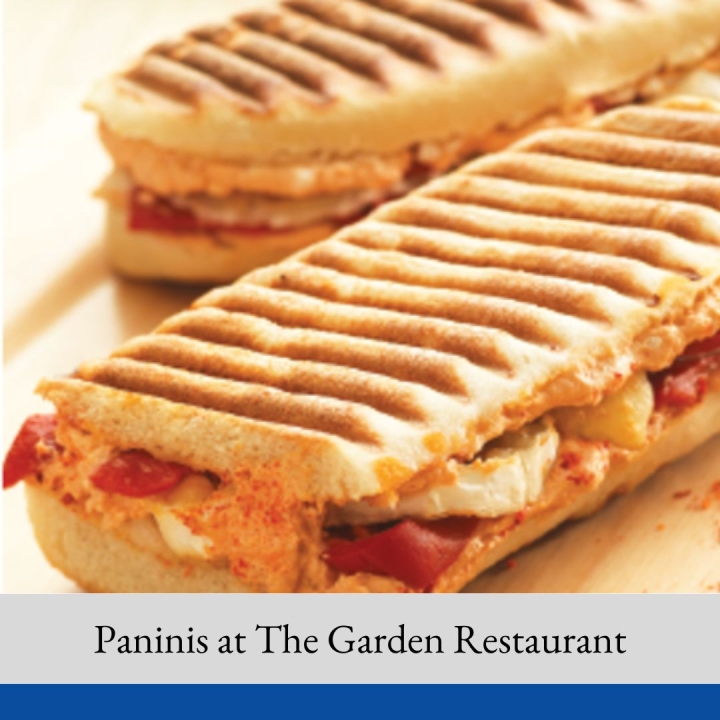 Served 11.30am – 3pm
We have a variety of fillings to choose from, all cooked fresh to order.
Vegan options are available.
We can cater for a range of dietary requirements and allergens; just ask a member of staff which options are available today.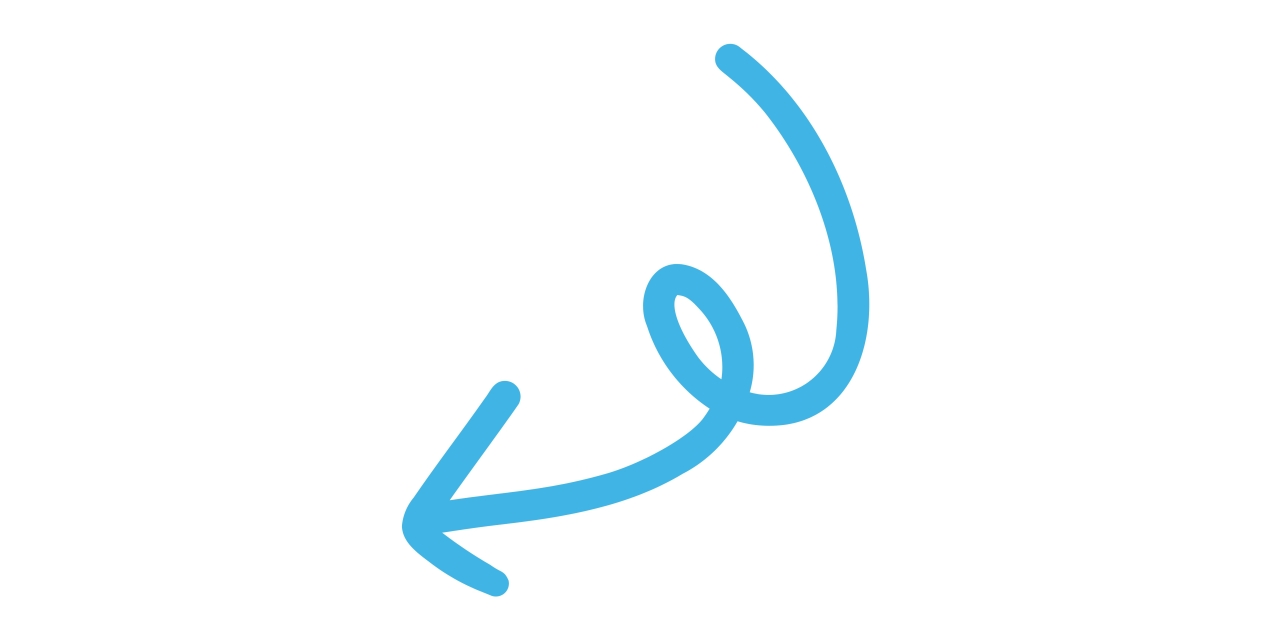 Bakery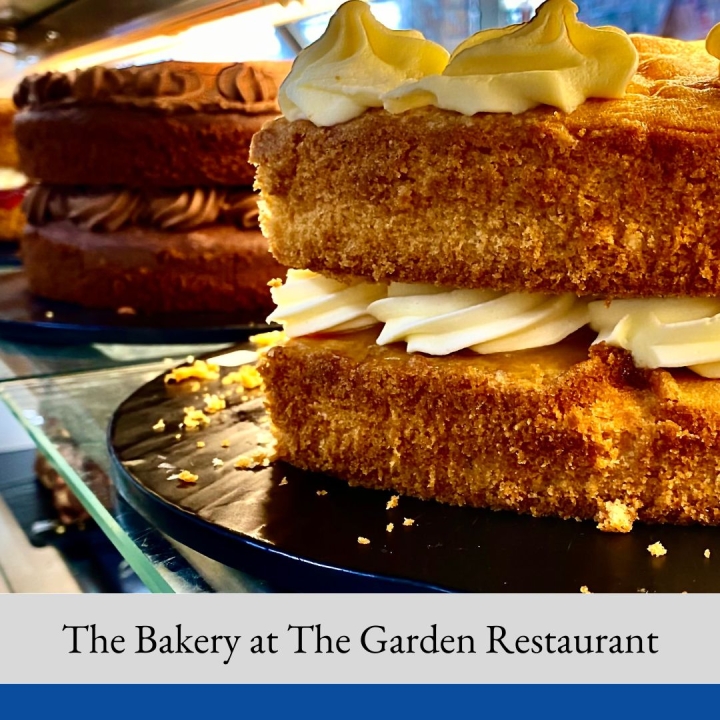 With recipes approved (and protected) by our in-house bakers, we have all the classics: scones (for cream tea), millionaires shortbread, gluten-free chocolate roulade – as well as many other treats and delights!
Our selection changes daily, so come in and check it out - everything deserves a taste.
We have a selection of cakes that fit a range of dietary requirements including gluten-free and vegan.

Drinks
With a selection of hot and cold drinks on offer, we have something for everyone!
Our drinks menu exclusively features seasonal favourites too, with something to warm you in Winter with some exciting hot chocolate and latte flavours. Or something more refreshing in the Summer, with our well known milkshakes or refreshers.
Our extensive drinks menu is available to view in store.
---
Opening Times
Monday - Saturday: 9am - 4pm
Sunday: 10am - 4pm