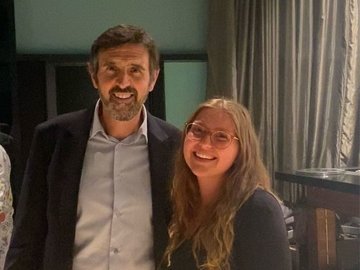 A group of our staff attended the Garden Connect 20th Anniversary Dinner Party and enjoyed a talk by the one and only.... Adam Frost!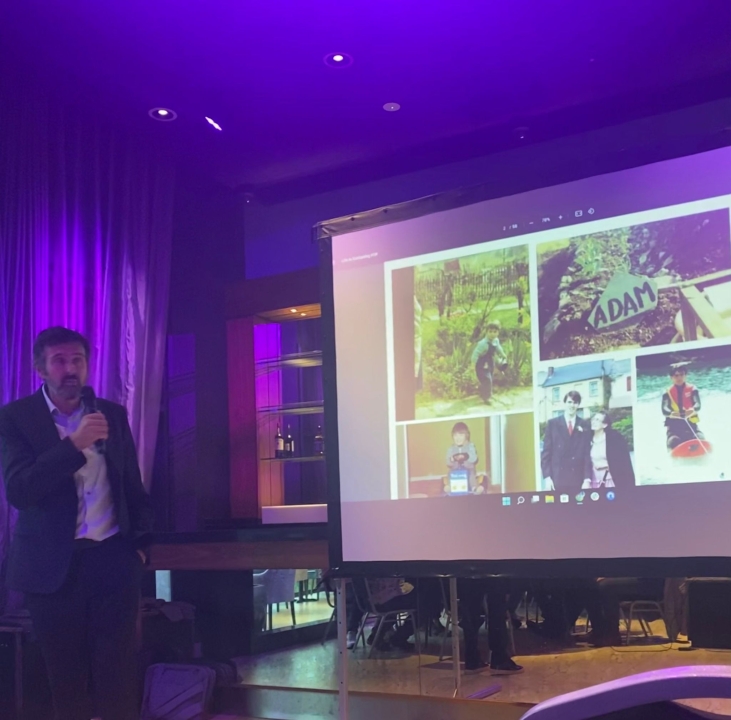 Adam is best known for his success at the Chelsea Flower Shows and as a presenter on the BBC Gardener's World. He talked us through how he got into gardening from a young age and the obstacles he faced in starting his career in landscaping.
We learnt about the concept and building of his successful Chelsea Flower Show gardens, his favourite being the 'Time to reflect' garden. This garden was based around the celebration of all memories, reminding us how important it is to make new ones.
Our Marketing Executive Ella was really excited to meet Adam and shake his hand. She even managed to snap a pic with the man himself! Adam was an inspiration throughout the evening and the team really enjoyed learning about his life as a landscaper, and more recently, his successes at Chelsea Flower Show!