Our Director John took 3 of the Swarky Team to visit Ball Colegrave and have a look at existing Bedding Plants in all their glory as well as some new additions we're keen to offer for next season.
From your standard Petunia to some exciting Zinnias, the day was a full on 'flower heaven' for our team of plant enthusiasts. With every plant we could think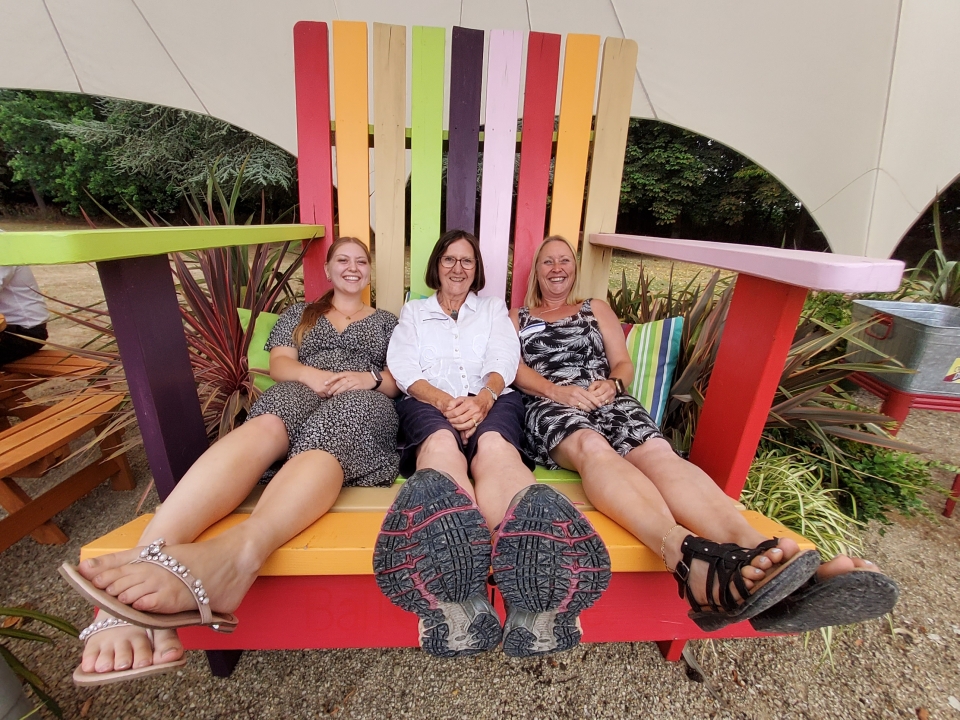 of right in front of us, it was a case of where do we start?!
After having a walk around what was on offer, we turned to the garden to see them in display. We especially loved the thoughtful selection of colour schemes in the garden area. With deep oranges and dark purples featuring together to create a vibrant but contrasting full border, as well as white and blush pink flowers creating beautifully bright hanging displays.
And of course... Ella, Carleen, and Yvette couldn't resist the urge to take a seat in the massive deck chair!
We're very excited for our next season of Bedding Plants and the Nursery Team are looking forward to growing some new varieties for you but for now, lets enjoy our gorgeous gardens for this year and soak it all in!